W
« Welcome to the Gakkou Gurashi! Wiki! »
This is a site dedicated to the manga and anime series Gakkou Gurashi!. We have created and been editing 211 articles since March 2015. First-time users and fans are welcome to contribute to the site!
Articles in this wiki contains heavy
spoilers
to the series. Read at your own risk!
All contributions to the Gakkou Gurashi! Wiki are considered to be released under the CC-BY-SA (see details at Wikia:Licensing)
W
« Synopsis »

Yuki Takeya loves her school so much that she does not want to ever leave! Megurigaoka High School is a unique and lively place where Yuki enjoys her carefree life as a third-year high school student and member of the School Living Club. The club, consisting of the president Yuuri Wakasa, the athletic Kurumi Ebisuzawa, the mature junior Miki Naoki, the supervising teacher Megumi Sakura, and the club dog Taroumaru, prides itself on making the most of life at school. However, this illusion of endless bliss is just a bubble waiting to be burst because Yuki is unable to perceive what is truly happening around her. In reality, all is not as it seems—the real purpose of the School Living Club is to escape from the shocking and disturbing truth: the girls are in the middle of a zombie apocalypse and have barricaded themselves inside the school as the sole survivors.
W
« Featured Character of the Day »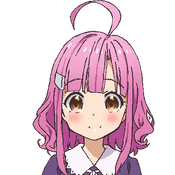 Megumi Sakura was a Japanese teacher at Megurigaoka Private High School and the advisor for School Life Club. She had great connections with her students as they would call her "Megu-nee," where "nee" means "big sister". After the outbreak started, she considers that everything was her fault or was in her hands (since she was the only adult around). Despite this, Megumi had always appeared to be rationally thinking and calm. When she disappeared, the remaining 4 students eventually had to discover what she had left behind.
W
« Social »
Official Links:

---

Anime News Network

---

MyAnimeList

---

Others